Visit our Temple: 2131 NW 139th Street Opa Locka Florida 33054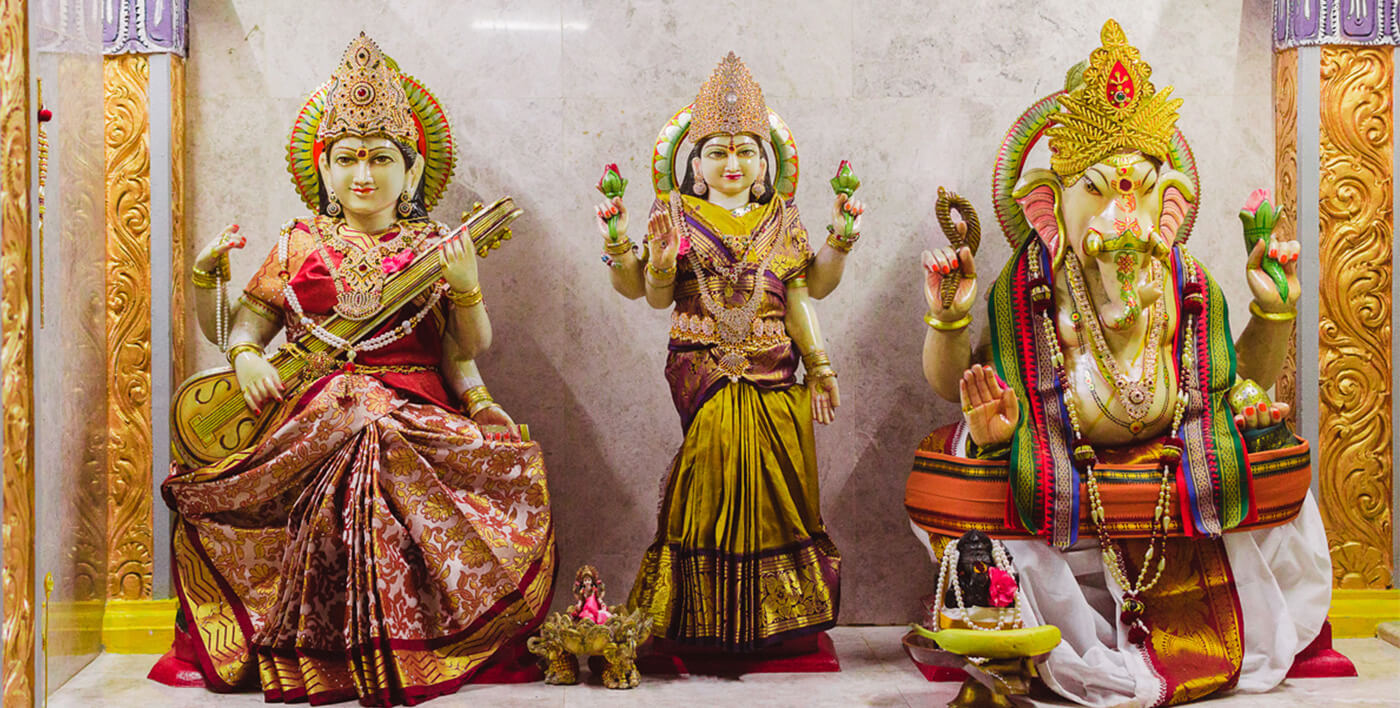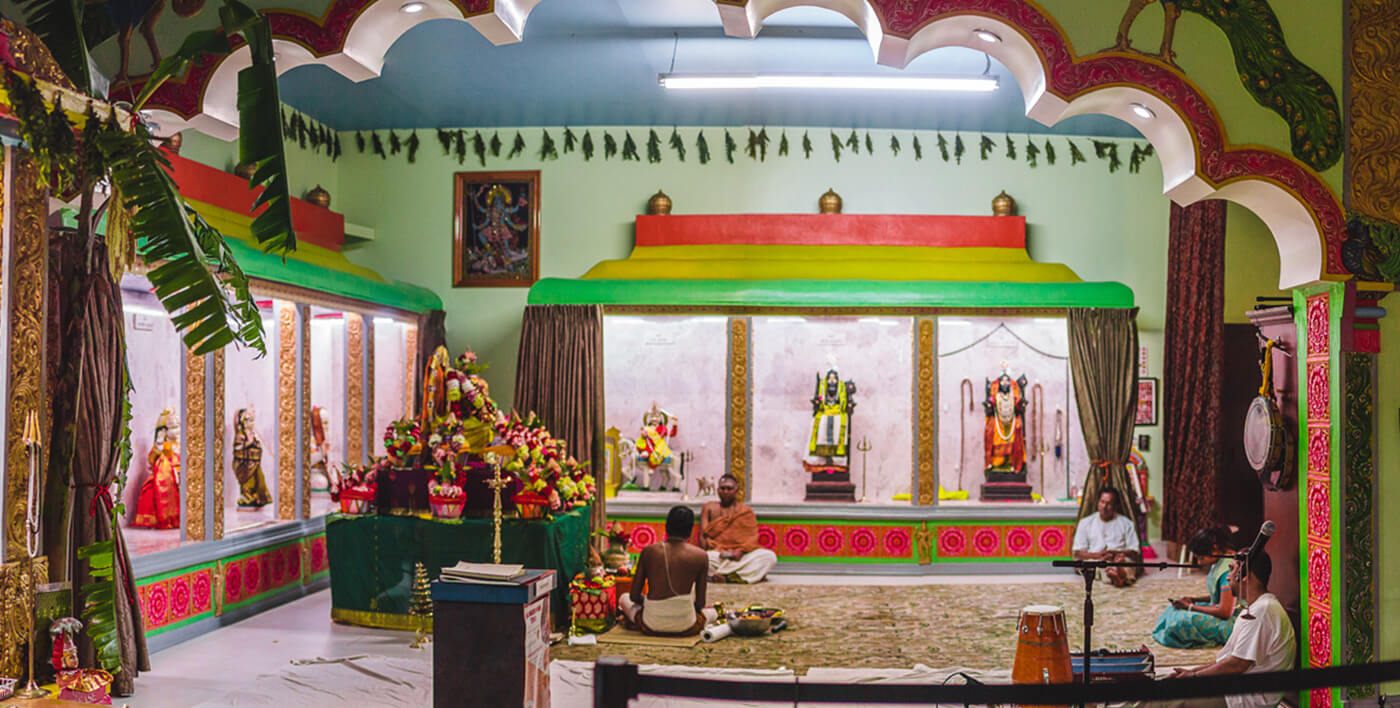 Welcome to Shri Mariamman Temple
The temple complex reverentially named as " Mari Amman" is a powerful combined Tamil Word " Mari" (Rain /மழை) with the Tamil word " Amman ( Mother or Capital and also the King's Quarters) is a Hindu goddess of rain especially popular in Tamil Nadu and surrounding regions. She is the main mother goddess most important in the rural areas of Tamil Nadu and Thirucherai. Māri is closely associated with the Hindu goddess Durga and Parvati as well as with her northern counterpart Shitala Devi. Her festivals are held during the late summer season of "Aadi". Throughout the Tamil Nadu and Deccan region, the grand festival known as "Aadi Thiruvizha" is devoted to Mariamman. Her worship mainly focuses on curing diseases like cholera, smallpox, and chickenpox and bringing rains.
According to Shakta agamas, she is depicted in a sitting posture, flanked sometimes by Subramaniya, Ganesha and Naaga, with Presiding Deity was consecrated, and has been attracting an increasing number of people of all classes of people from the US and all over the world year after year, and has become an important landmark of Florida. This temple displays the glory and grandeur of South Indian Temple Architecture at its best.
In 2017, the need for community worship and consequently a temple become strongly felt among people of India/ South Indian foundation, who had migrated from different parts of the world. The Hindu Temple Society of Florida US constructed the spiritual Temple South Indian community. With trustees the objective of building and maintaining a temple. It should be pointed out that for the first time, a Hindu Temple was constructed entirely via 'Kar-Seva' (volunteer labor) of men, girls, and youngsters. A priest was brought from India to do the daily pujas.
The overall design of the temple was done by the well-known architect who hails from the same architect family that built the famous Big Temple in Thanjavur in South India during the Chola period. The elegant and the beauty of the fine artwork are beyond description and can be appreciated only by a personal visit and experience. The Temple complex is said to be the largest Hindu Temple in South America built and run under the Yamas, Niyama, Ahimsa, Asteya, Aparigraha, Brahmacharya, Sastra traditions as specified in the scriptures. The infinite Grace of God Shri Mariamman, one is inclined to view the future progress of Amman in its services to the devotees with great expectations. It has undertaken on the comprehensive Building Project trying to improve.
With the Benign Grace of God and the devotional co-operation of His devotees, the Board of Management is confident of marching ahead and fulfilling their expectations in the future years.