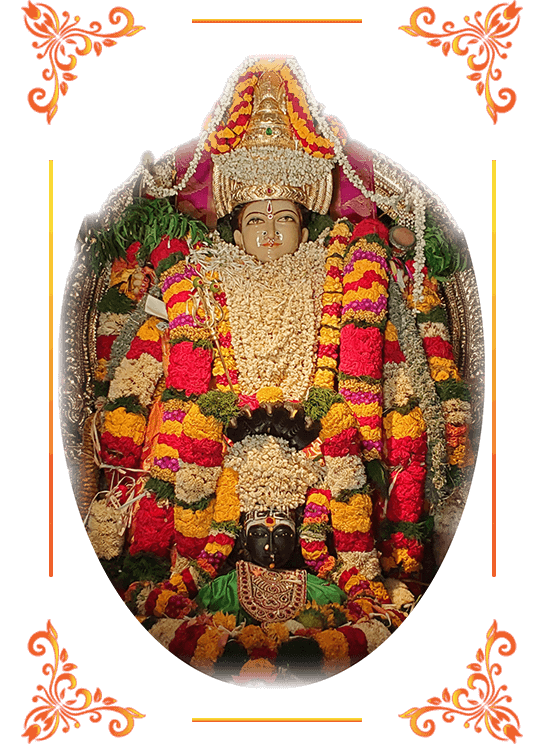 Welcome to

the Shri Mariamman Temple
Shri Mariamman Temple is a focal point for spreading the Sanatana Dharma.
The temple complex reverentially named as " Mari Amman" is a powerful combined Tamil Word " Mari" (Rain /மழை) with the Tamil word " Amman (Mother or Capital and also the King's Quarters) is a Hindu goddess of rain especially popular in Tamil Nadu and surrounding regions. She is the main mother goddess most important in the rural areas of Tamil Nadu and Thirucherai. Māri is closely associated with the Hindu goddess Durga and Parvati as well as with her northern counterpart Shitala Devi. Her festivals are held during the late summer season of "Aadi". Throughout the Tamil Nadu and Deccan region, the grand festival known as "Aadi Thiruvizha" is devoted to Mariamman. Her worship mainly focuses on curing diseases like cholera, smallpox, and chickenpox and bringing rains.
At Shri Mariamman Temple located in South Florida, her festivals are observed during the Aadi month as well as other significant events such as the Kumbam and Karagam Festivals which are celebrated extensively.
According to Shakta agamas, she is depicted in a sitting posture, flanked sometimes by Subramaniya, Ganesha and Naaga, with Presiding Deity was consecrated, and has been attracting an increasing number of people from the US and all over the world year after year, and has become an important landmark of Florida.